Innochamp Machine Tools Sdn Bhd
5, Jalan Bayu 2/3,
Taman Perindustrian Tampoi Jaya,
81200 Johor Bahru,
Johor, Malaysia.

+607-2362814

+607-2362396

019-7774523(Mr Lee)
019-7712489 (Jimmy)
lee@innochamp.com.my
jimmy@innochamp.com.my
Cnc Lathe Single Frame Vertical - CKJ 577
Lathe --- Lathe - Vertical Lathe ---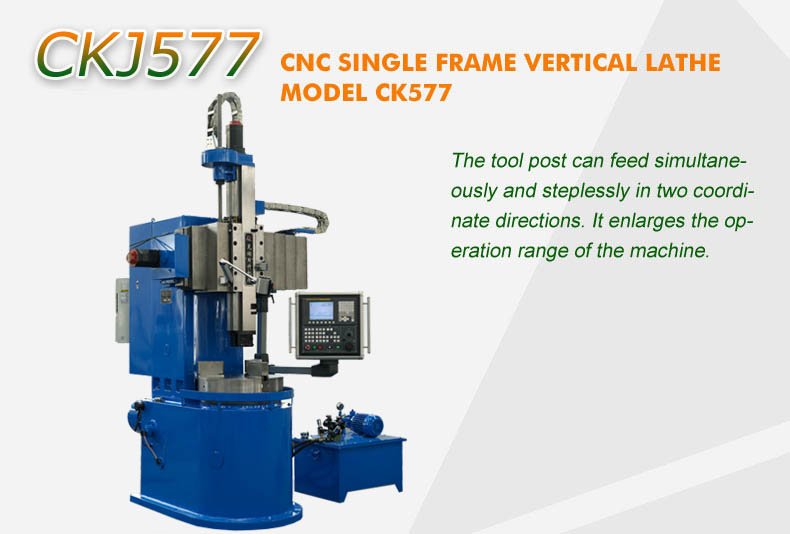 This CNC machine belongs to economical CNC products. It is widely used for turning small and medium parts in motor,pump,petrifaction and war industries. It can perform the turning procedures,such as cylindrical surface ,inner hole,end face ,groove,taper and arc surface. The positioning and clamping of workpiece are both reliable and convenient. The said machine is a high cost-effective product with high level of mechatronics .

Worktable can adopt four claws chuck or three claws hydraulic chuck and the spindle can adopt stepless speed-changing.
Main specifications:
Max. cutting diameter mm

700

Max. height of workpiece mm

650

Max. weight of workpiece kg

1000

Max. cutting force N

11000

Max. torque N. m

2200

Max. diameter of working table mm

600

Rotary speed of working table(8 steps)r/min

38-300

Horizontal travel of tool post (X)mm

420

Vertical travel of tool post (Z)mm

600

Feed speed of tool posting mm/min

5-1000

Max.size of tool bar mm

30×30

Power of main motor kw(double speed)

11/14

Total power of motor kw

17

Delta ASMT10M
CNC system
Siemens 802C

台达ASMTIOM

西门子802C

Weight of machine kg

5000

Overall dimension(L×W×H)mm

1938×1742×2745