Innochamp Machine Tools Sdn Bhd
5, Jalan Bayu 2/3,
Taman Perindustrian Tampoi Jaya,
81200 Johor Bahru,
Johor, Malaysia.

+607-2362814

+607-2362396

019-7774523(Mr Lee)
019-7712489 (Jimmy)
lee@innochamp.com.my
jimmy@innochamp.com.my
TCT Annular Cutter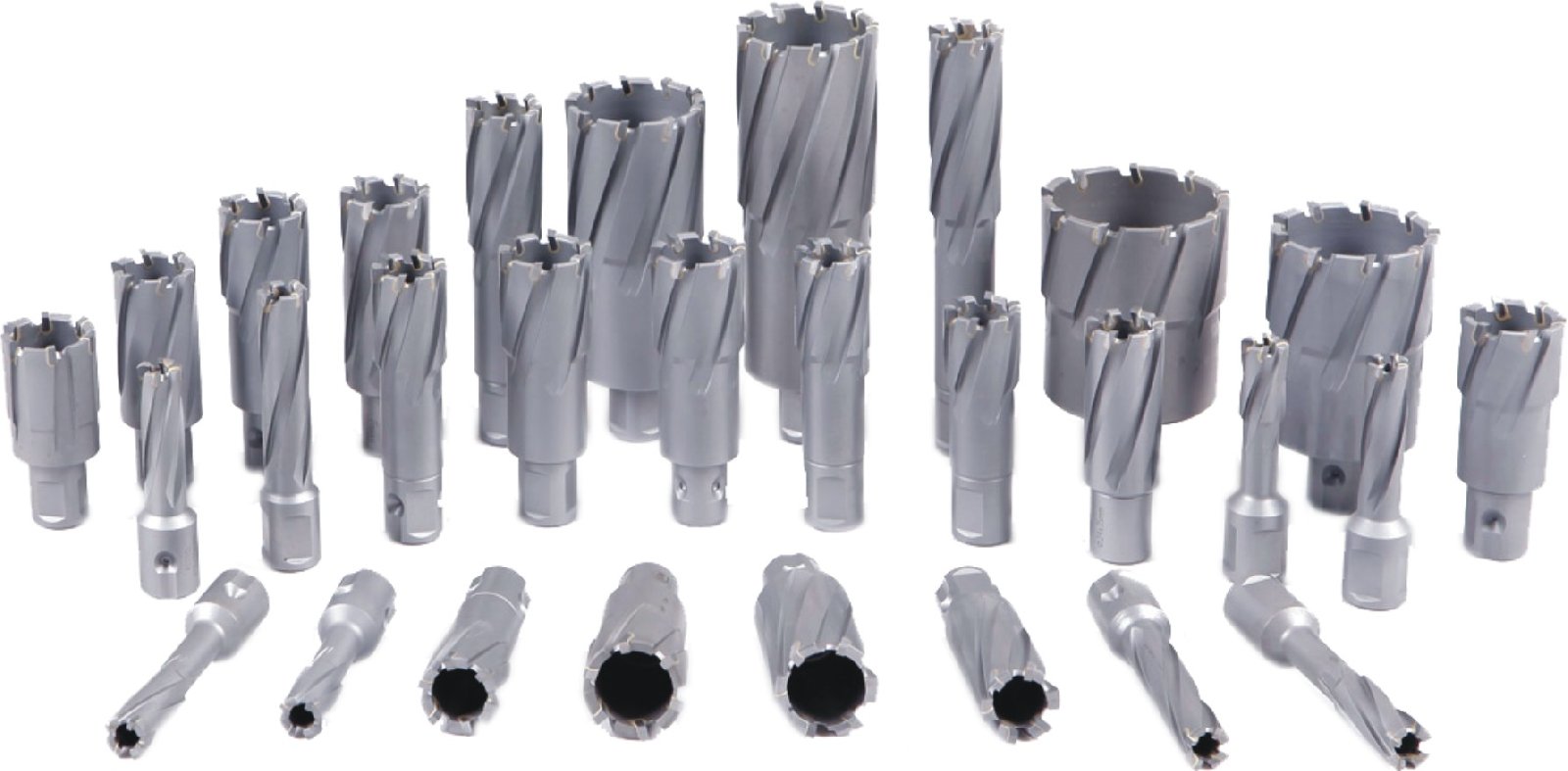 The Annular hole cutters suitable for magnetic core machine , the Annular cutter produce a solid slug of steel which is ejected when the cutter break through and the hole is complete . this reduce the problems experienced by the swarf and chips generated by conventional drilling. Suitable for all core machines with WELDON shank ,QUICK-IN and UNIVERSAL , the Annular cutter are available various Diameter with WELDON shank , UNIVERSAL shank .
various
different cut depth : (metric sizes) and inch sizes . FOR MAGNETIC DRILLING SYSTEM