Innochamp Machine Tools Sdn Bhd
5, Jalan Bayu 2/3,
Taman Perindustrian Tampoi Jaya,
81200 Johor Bahru,
Johor, Malaysia.

+607-2362814

+607-2362396

019-7774523(Mr Lee)
019-7712489 (Jimmy)
lee@innochamp.com.my
jimmy@innochamp.com.my
Volumec Air Tapping Machine - ET series
Tapping Machine --- Volumec (Italy) ---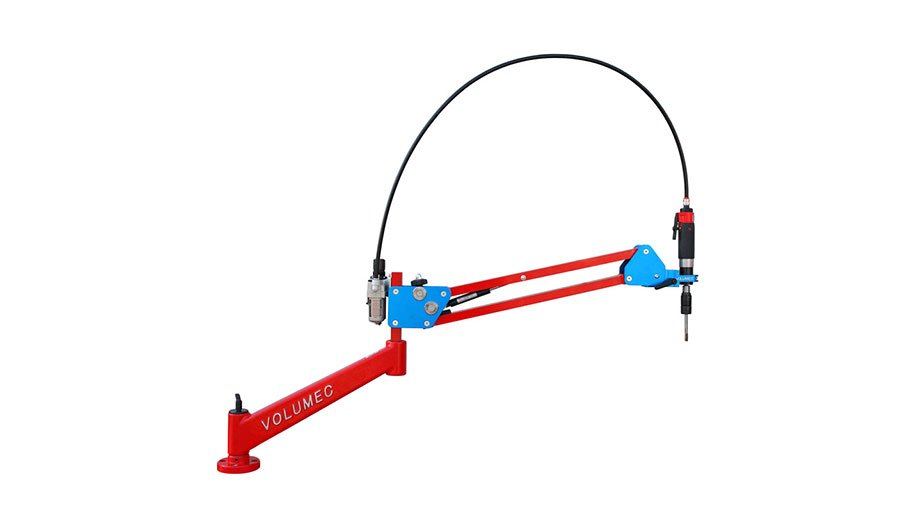 Our experience in the field of mechanical engineering and carpentry of all kinds has led us to develop machines that can reduce work time and increase productivity.
Model
Tapping capacity in steel
Torque at 6 bar (Nm)
Power (Watts)
No-load speed
( Rpm)
Wieght
ET220
M3-M12
24
220
310
15Kg
ET300
M3-M8
16
300
650
15Kg
ET350
M3-M12
28
300
350
15Kg
ET500
M3-M16
38
500
420
16Kg
Product Specification
| | |
| --- | --- |
| | Double-balanced articulated arm system for threading and flaring of small and medium size. |
| | Standard multi directional head to thread with different angles. |
| | Magnet positioning for quick and accurate alignment of the spindle. |
| | Balance and fluidity of movement guaranteed by joint and adjustable gas spring mounted on ball bearings. |
| | Air motor that does not require additional modules to speed. |
| | Possibility of tapping blind holes and through holes with the adjustable clutch. |
| | Filter unit with pressure regulator and lubricator. |
Rotational Tap head





Multi directional head to thread with different angles, not just perpendicular.

Ray of 1280mm



The articulated arm of the ET series allows you to work comfortably within a ray of 1280mm.

Compact



The articulated arm allows you to fold the tapping machine reducing space.



Trolley



Trolley for tap machines with a shelve with spinners.
Size: 850x750x870h
Weight: 65Kg



Spindle and countersinks



Spindle and countersinks



Quick-change tool holders



Tool holders for tap machine model M3 to M30 with and without friction, compasses, magnet positioning.



Subrification system



automatic lubrification system .