Innochamp Machine Tools Sdn Bhd
5, Jalan Bayu 2/3,
Taman Perindustrian Tampoi Jaya,
81200 Johor Bahru,
Johor, Malaysia.

+607-2362814

+607-2362396

019-7774523(Mr Lee)
019-7712489 (Jimmy)
lee@innochamp.com.my
jimmy@innochamp.com.my
HR4WR SERIES 4 ROLL PLATE BENDING MACHINE
ROCCIA (Italy) Metal Fabricate Machine --- 4 ROLL PLATE BENDING MACHINE ---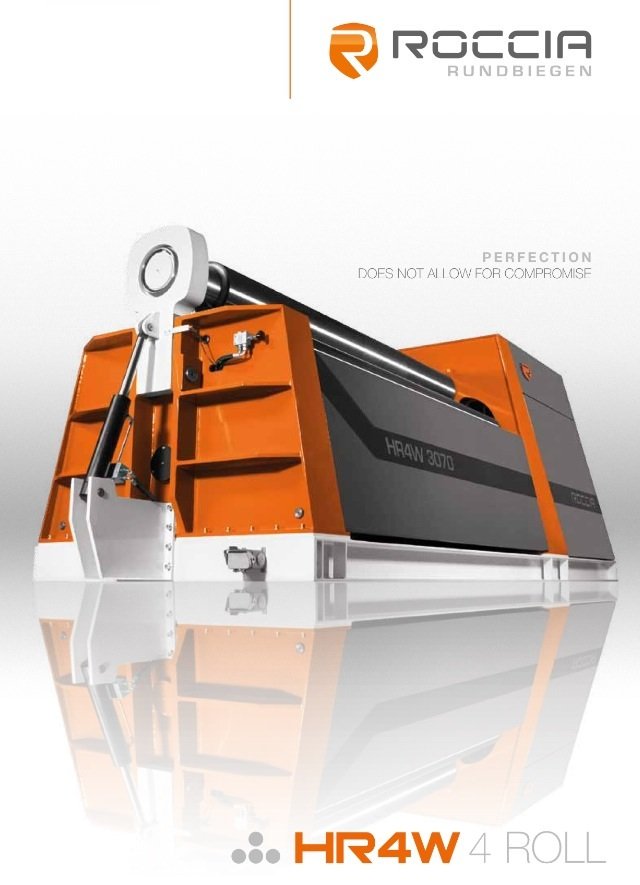 A Roccia four roll bending machine utilizes 2 driven rolls to ensure the rolling torque power transfer. This way a strong material grip is assured between top roll and lower roll with the [MAP] material pinching system.
Single unit high torque hydraulic MOTORS/PLANETARY GEARBOXES are directly mounted onto each driving roll to ensure a smooth feed through of the plate, there is no loss of power normally associated with secondary transmissions, plus the added benefit of one less gearbox to maintain.