Innochamp Machine Tools Sdn Bhd
5, Jalan Bayu 2/3,
Taman Perindustrian Tampoi Jaya,
81200 Johor Bahru,
Johor, Malaysia.

+607-2362814

+607-2362396

019-7774523(Mr Lee)
019-7712489 (Jimmy)
lee@innochamp.com.my
jimmy@innochamp.com.my
CNC Gantry Milling Machine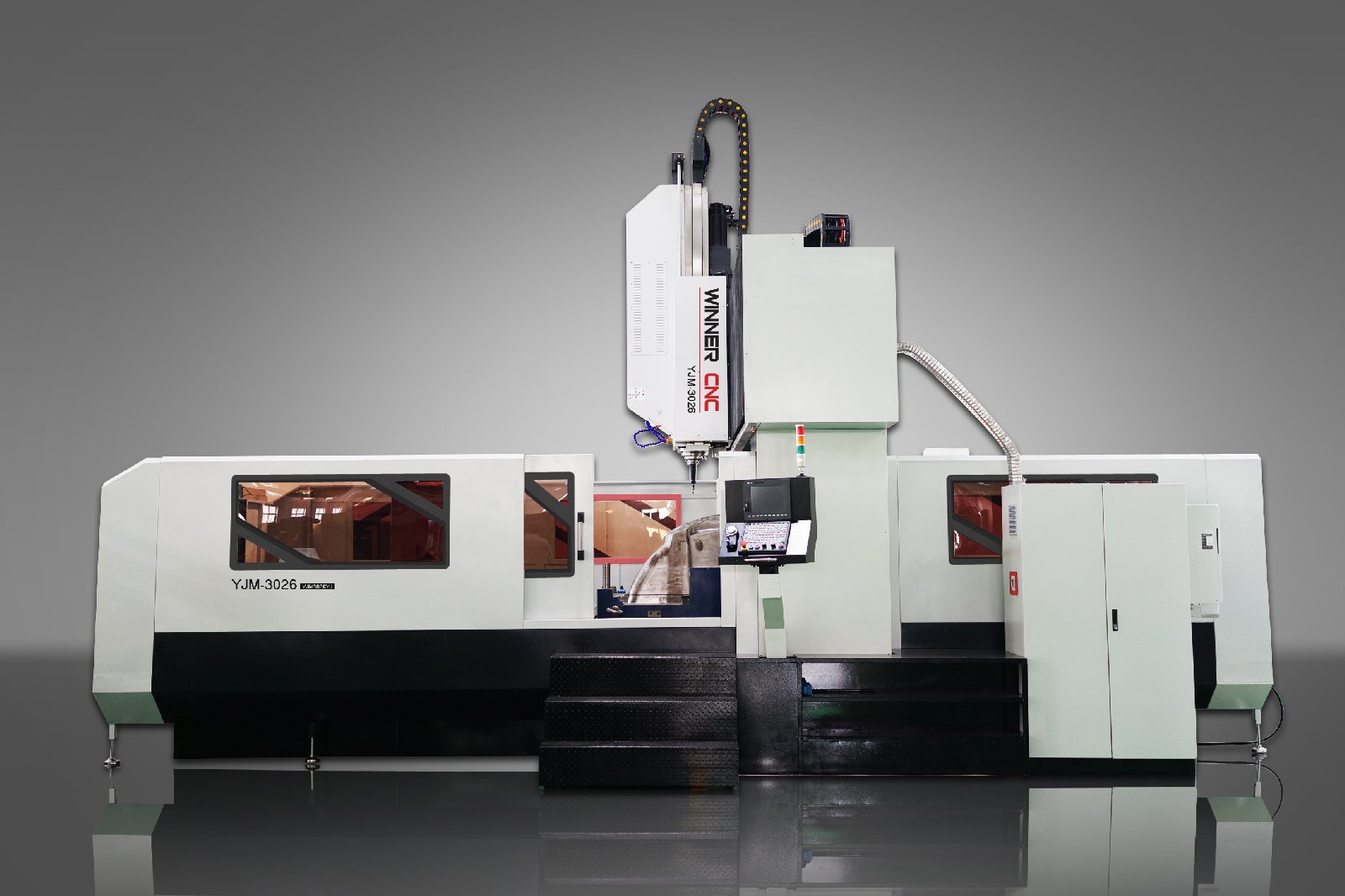 YJM4029 CNC gantry milling machining center
with movable worktable adopts Japanese advanced technology of dynamic stiffness, which has high vibration absorption, high accuracy, high precision, high rigidity and stability even under a large torque and heavy cutting.
The machine has multi-functions of milling, boring, drilling inner holes, ex-circle, flat surface, bench, cone, spherical surface, grooves etc. with a high speed and accuracy. This machine is widely used for energy, aerospace, automotive, printing, fabrication, transportation, military project, rubber, molding, food industry and so on.
The machine tool is designed and manufactured according to the international standard ISO, the units of measurement of all parts and meters of the full use of the international system of units (SI) standard.
The structure of machine tool
YJM4029
Main technical parameters
1

Worktable Size

4000*2300mm

2

Max. Work-piece Weight

12T

3

Max. Width of Bridge/Gantry

2900mm

4

Longitudinal travel of X-Axis

4000mm

5

Traverse travel of Y-Axis

2900mm

6

Vertical travel of Z-Axis

1000mm

7

Spindle Power

18.5/22KW

8

Spindle Speed

5-4000rpm

9

Spindle Taper

ISO7:24NO50

10

Distance from the spindle end to the work-table surface

250-1250mm

11

Repeated positioning accuracy of X,Y,Z /per 300 mm

±0.005/±0.005/±0.005

12

X,Y,Z Positioning Accuracy

(±

/300mm

)

±0.008/±0.008/±0.008

13

Cutting feed rate in X/Y/Z

5m/min

14

Rapid feed rate in X/Y/Z

8m/min

15

Fixture system

Hydraulic fixture

16

Volume of The cooling water tank

400L

17

Cooling pump flow

60L/min

18

Machine tool control system

FANUC OI MD

19

Display

LCD color display8.4

″

LCD